Active School Flag
The Active School Flag was launched by the Department of Education in May 2009 and is organised through Mayo Education Centre. The purpose of the initiative is to recognise schools (primary, post primary and special schools) that strive to achieve a physically active and physically educated school community.
In order to be awarded the Active School Flag schools must:
1. Commit to a process of self evaluation in terms of the PE programmes and physical opportunities that they offer.
2. Plan and implement a series of changes that will enhance PE and extracurricular provision and promote physical activity.
Barna N.S. became the eight school in County Limerick (primary or secondary) to receive an Active School Flag in Spring 2013. Well done to all involved!
Munster legend John Hayes and Limerick hurling star Gavin O'Mahoney were on hand to help us raise our flags during a great evening of celebration in Barna.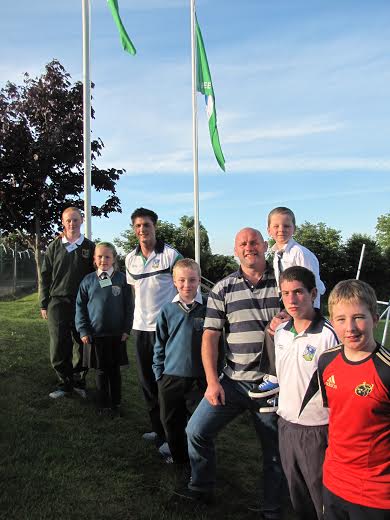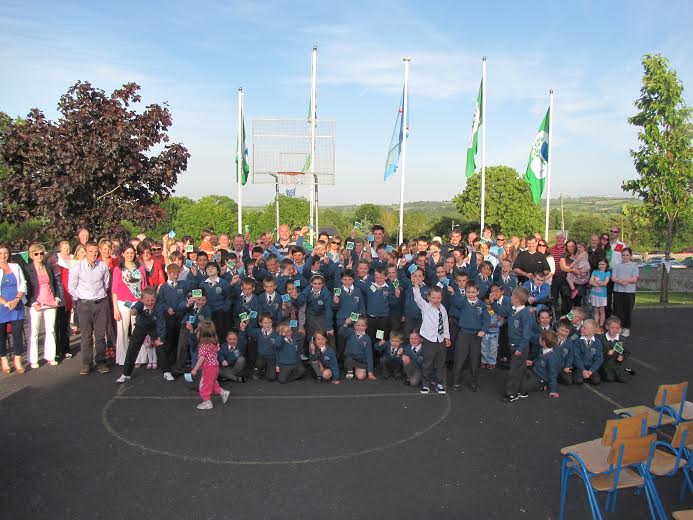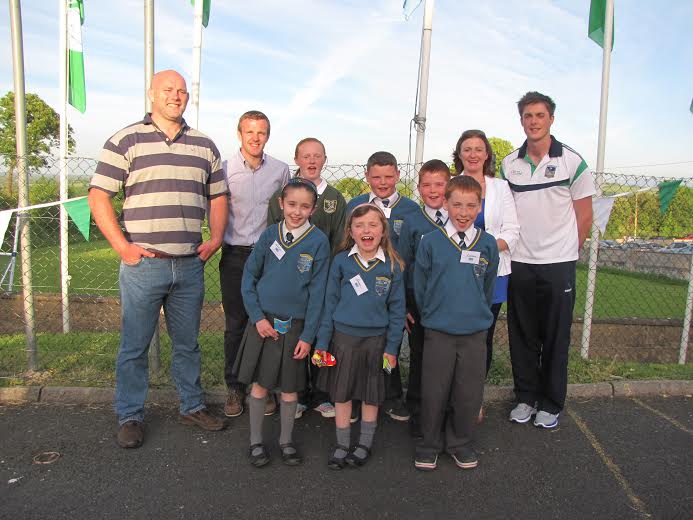 Active School Week 2014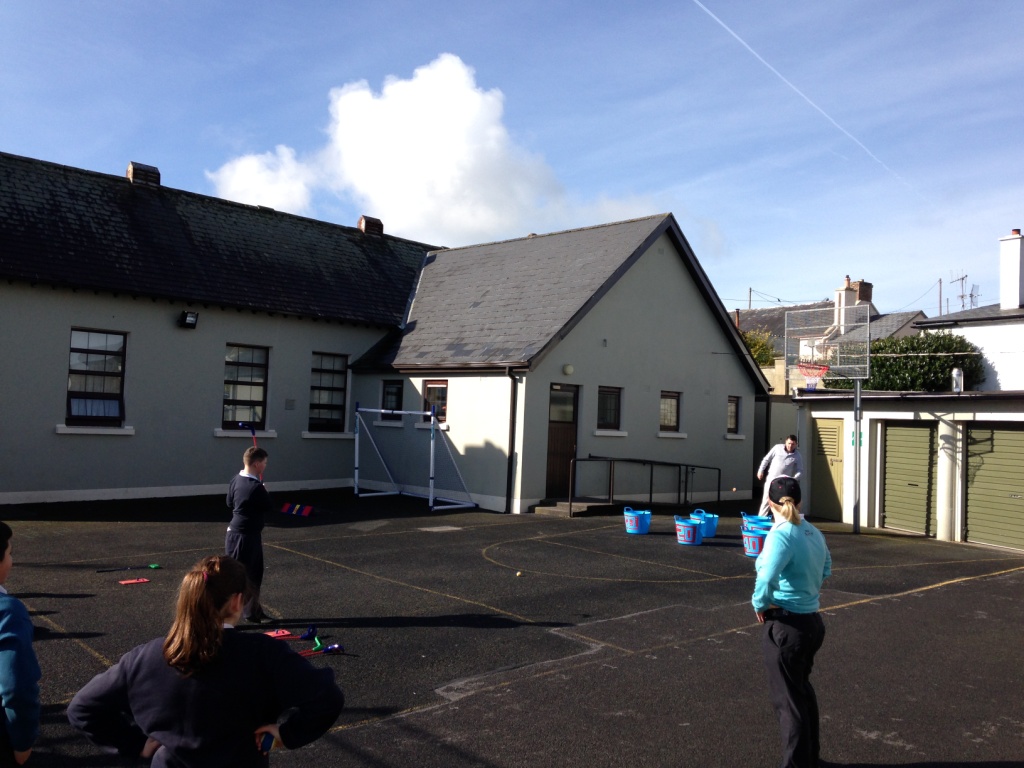 Barna N.S.
Here are some of the improvements we made on our way to achieving the Active School Flag.:
· extra-curricular activities – Hurling/football training after school.
· celebrating physical activity skills and achievements – P.E./sports wall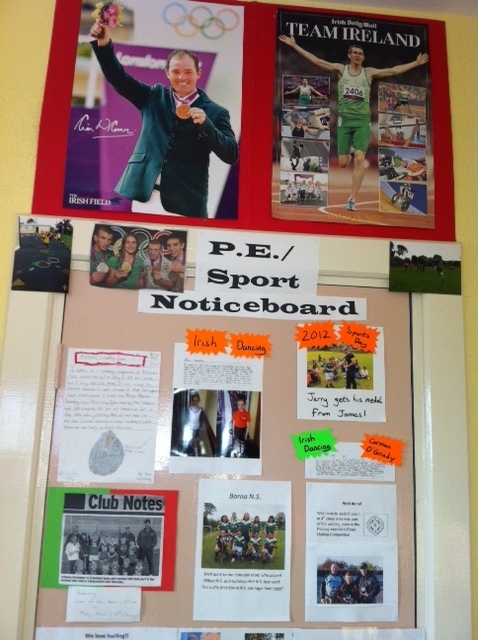 P.E./Sport noticeboard.
Celebrating the sporting success & achievements of our pupils.
· Activity during break times – Weekly timetable of activities.
Pupils checking the Active School Flag noticeboard to see which games they are playing.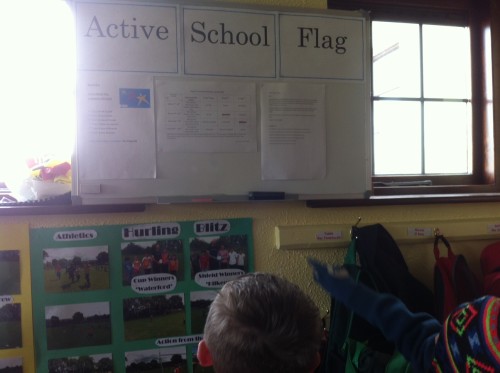 Pupils playing volleyball during lunch time.

· Pupil voice – Active School Flag Committee
The Active School Flag Committee hard at work planning for Our Active School Week.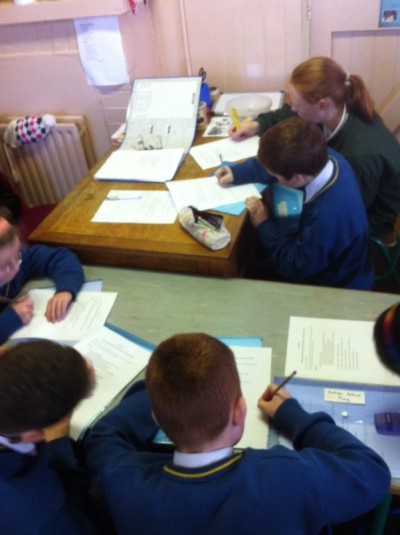 Links to community – Sports Day & walk integrated into School reunion.
Active School Week – In order to receive an Active School Flag, a school must hold an Active School Week.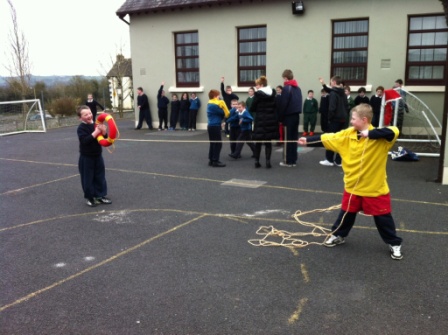 Pupils taking part in water water demonstrations during Active School Week. (February 25th – March 1st 2013)
School resources: The school has made a huge effort to provide ample resources for P.E. and sporting activities within the school.
Active School Flag Committee member with new sliotars.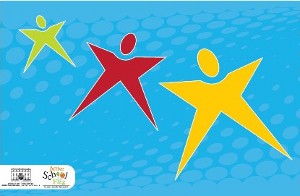 ACTIVE SCHOOL WEEK 2013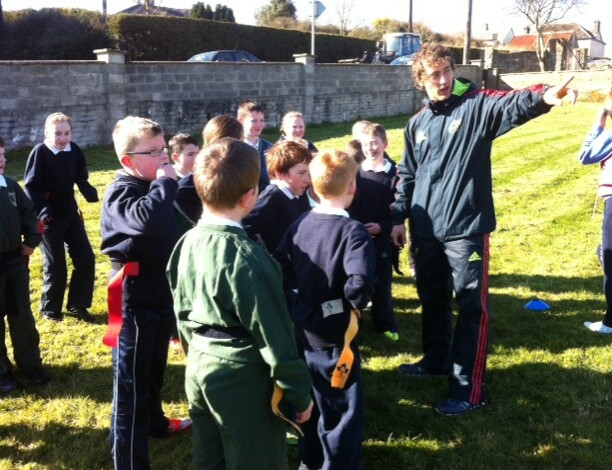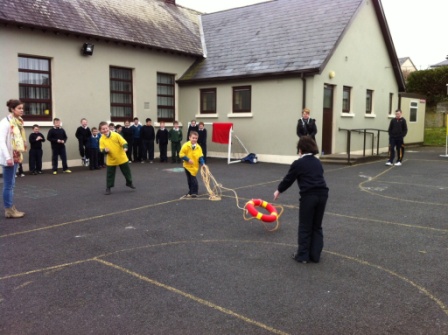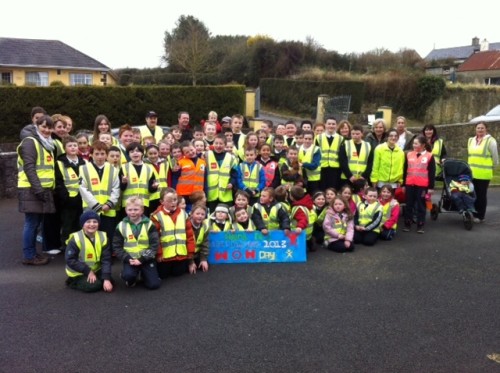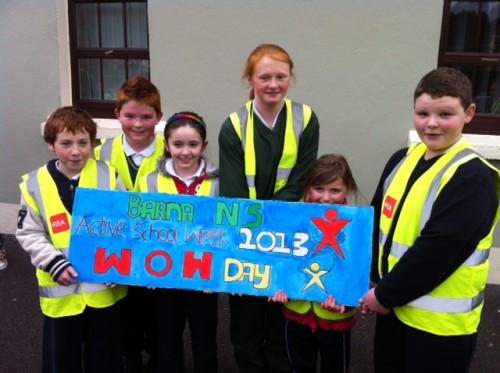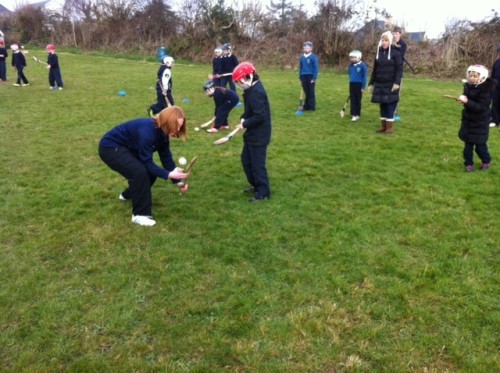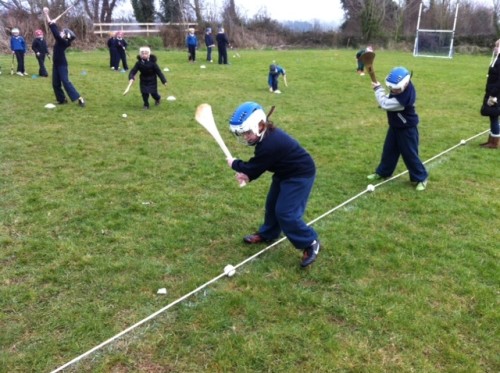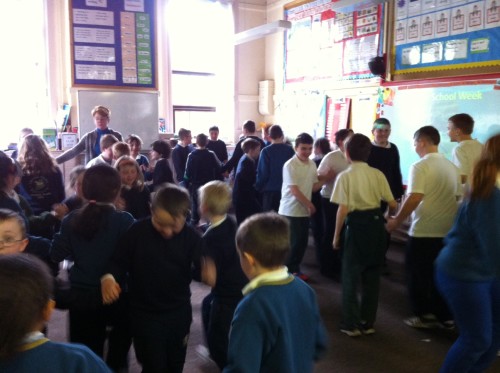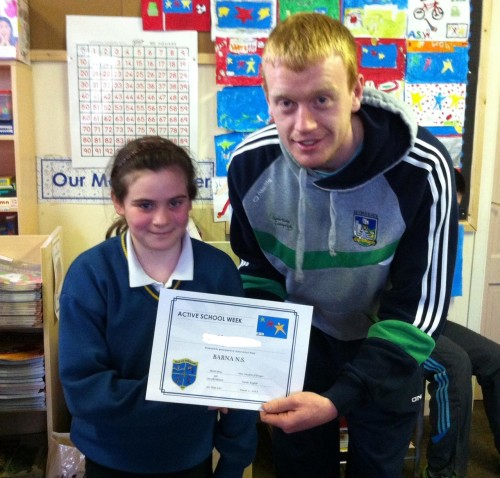 Slí na Sláinte
Our Active School Flag committee set up a Slí na Sláinte route around the playing field. 1 lap of the route is equal to 200 metres. Pupils who travel around the route 5 times have covered an impressive 1 km.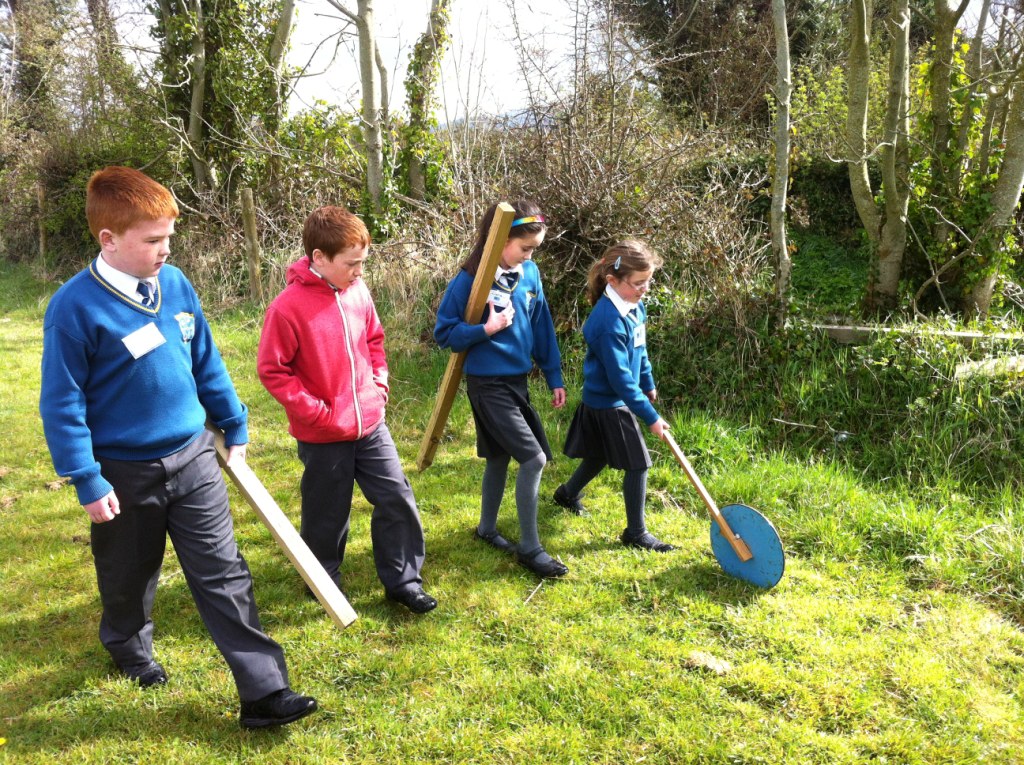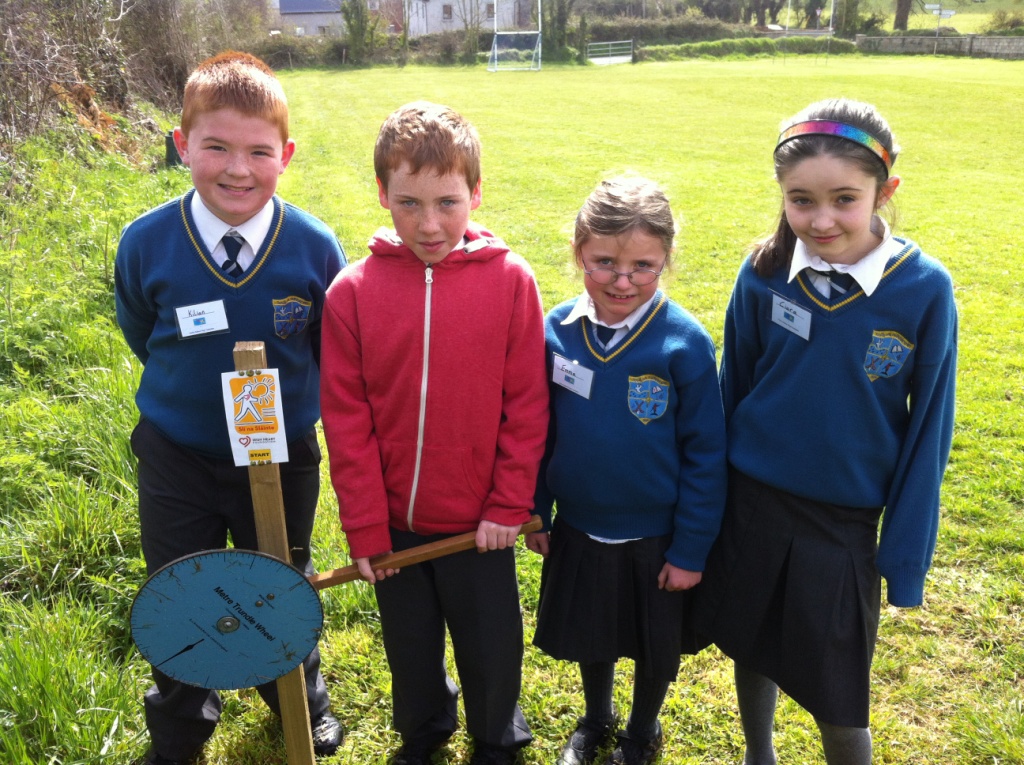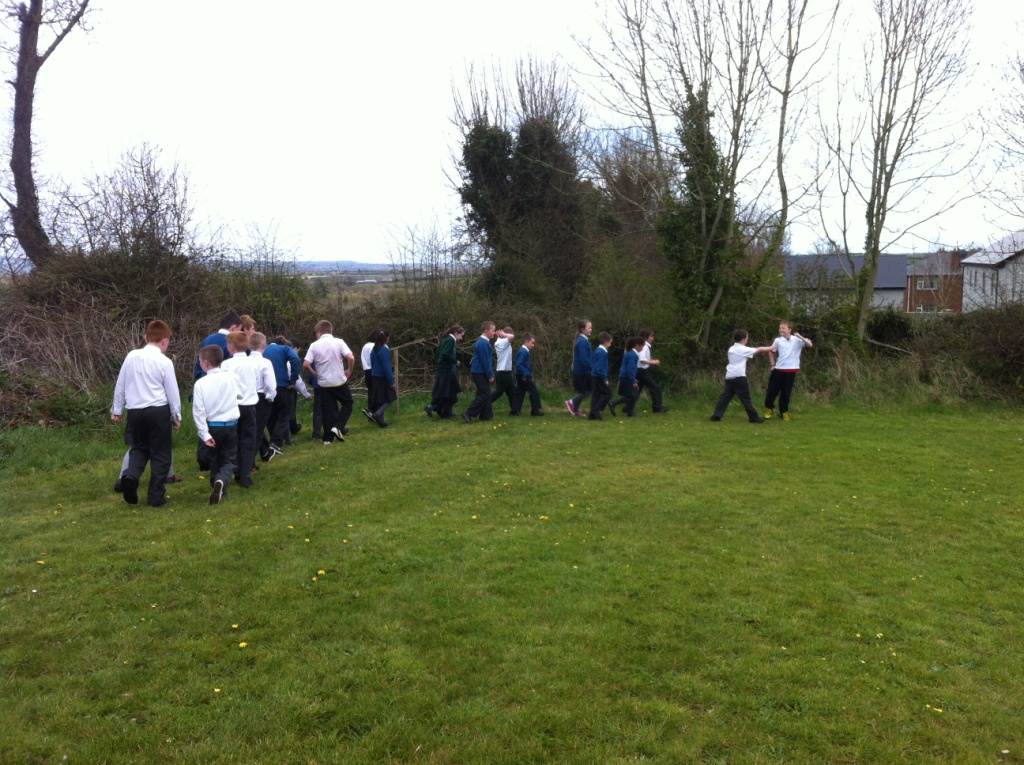 For more details on the Active School Flag visit www.activeschoolflag.ie